FIRE TV STICK
1. From the Main Menu scroll to hover over Settings.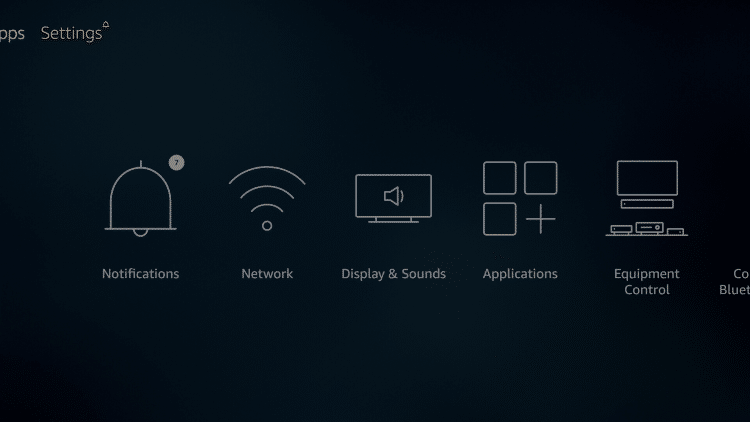 2. Click My Fire TV.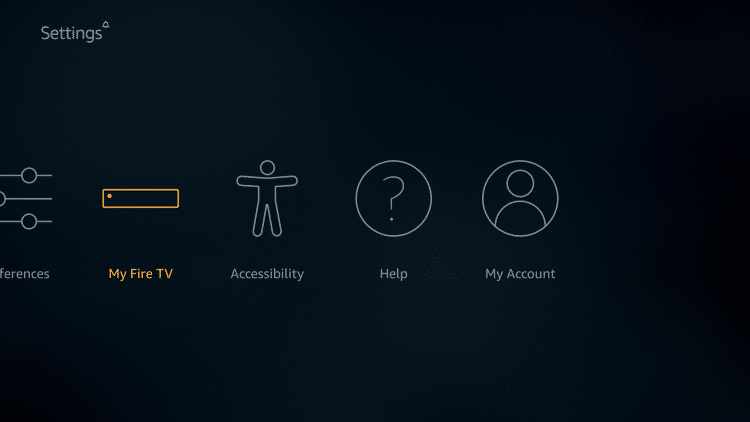 3. Choose Developer Options.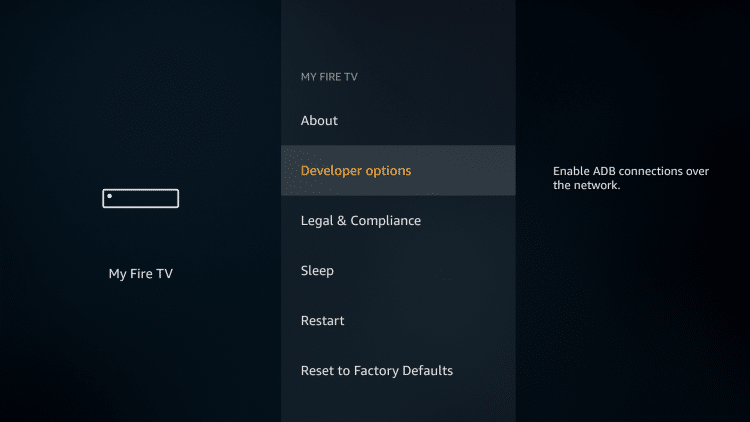 4. Click Apps from Unknown Sources.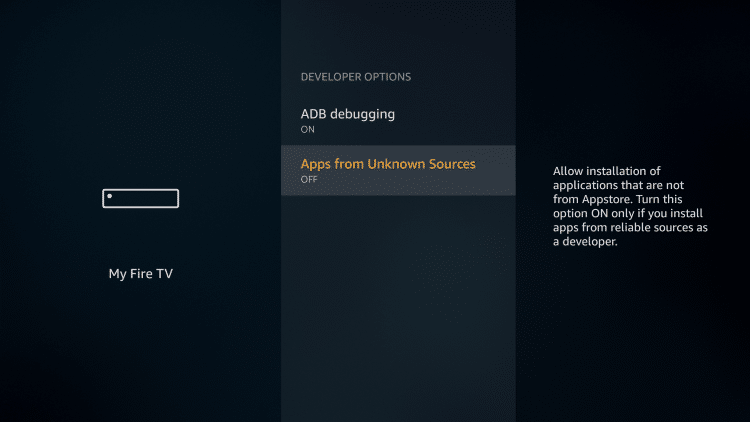 5. Choose Turn On.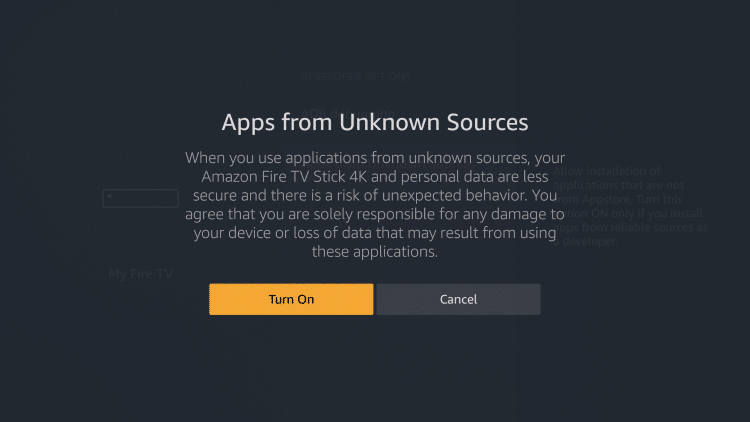 6. Return to the home screen and hover over the Search icon.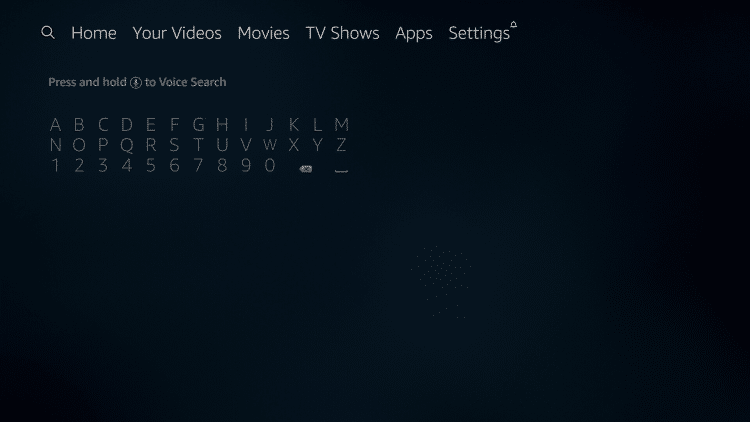 7. Type in Downloader.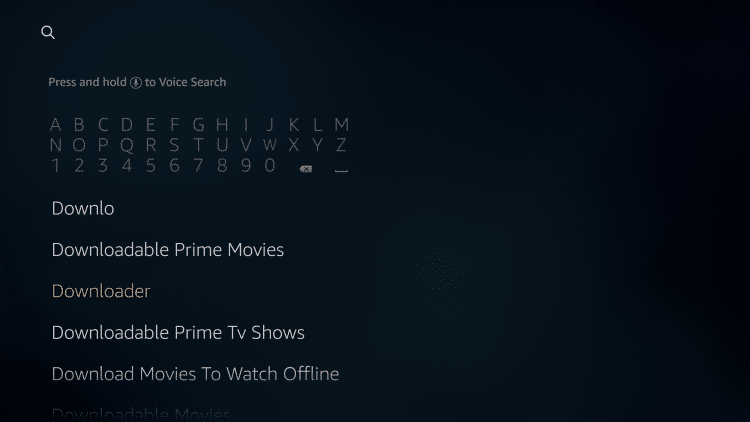 8. Select the Downloader app.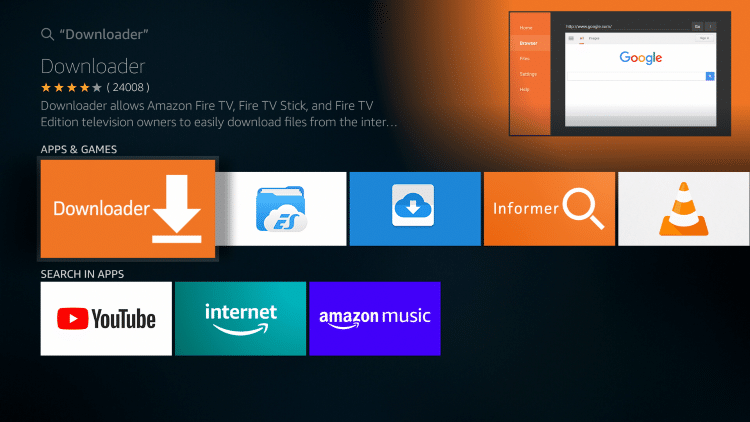 9. Click Download.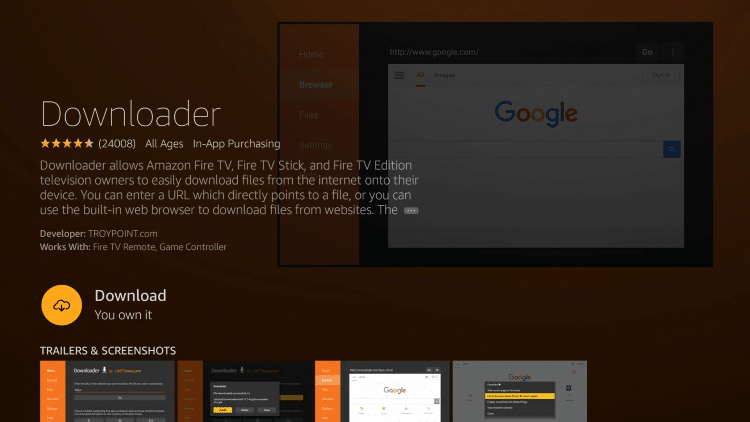 10. Click Open.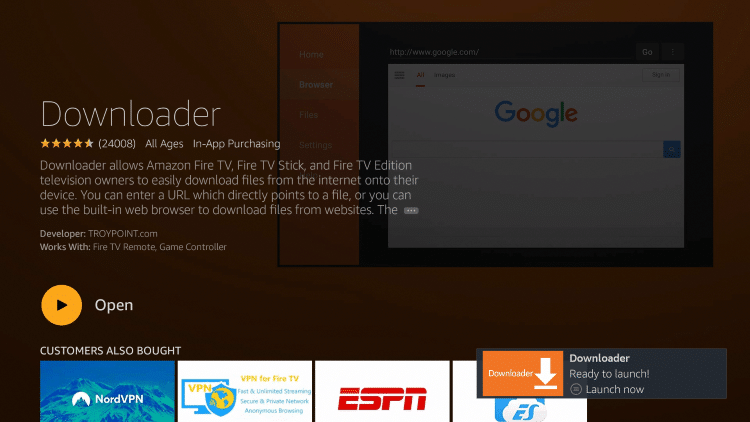 11. Select Allow if presented with this prompt.
12. Click OK.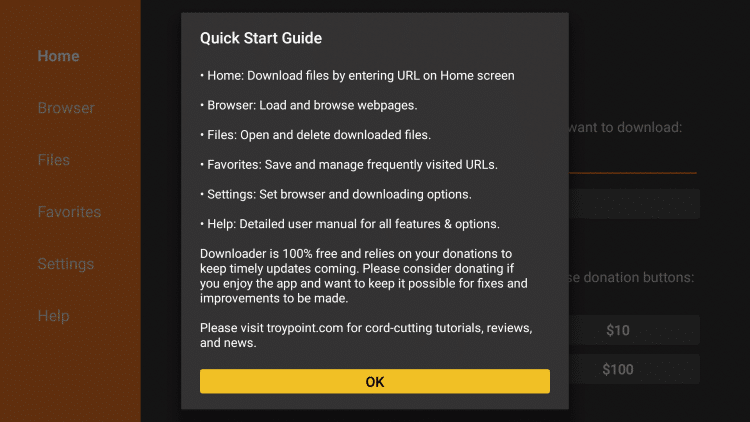 13. Type the following URL exactly as shown here: https://troypoint.com/smarters and click Go.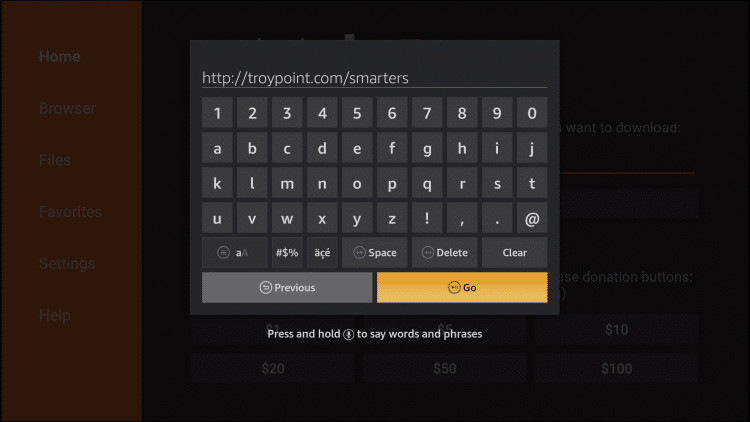 14. Wait for file to download.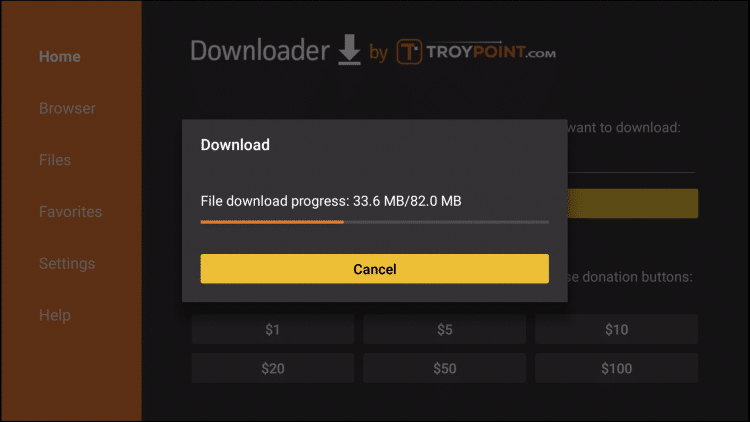 15. Click Install.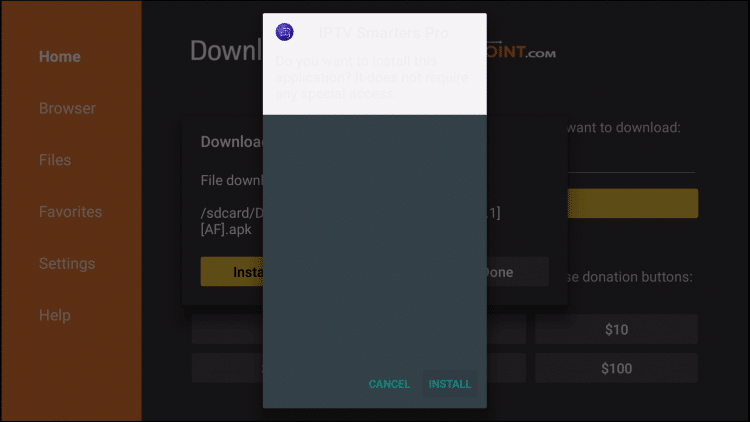 16. Click Done.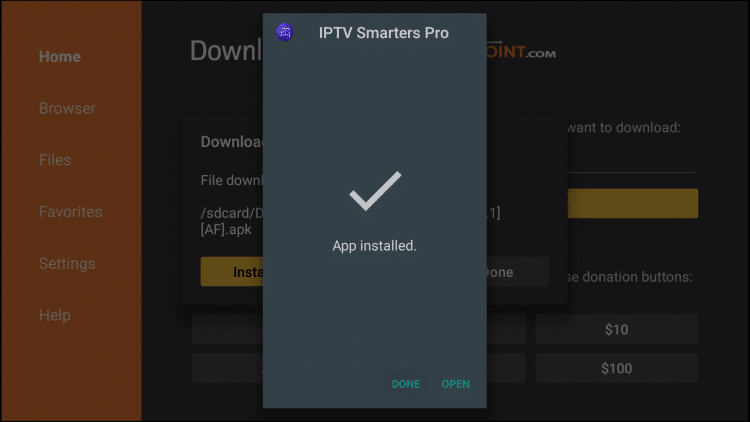 17. This will take you back to Downloader. Click Delete.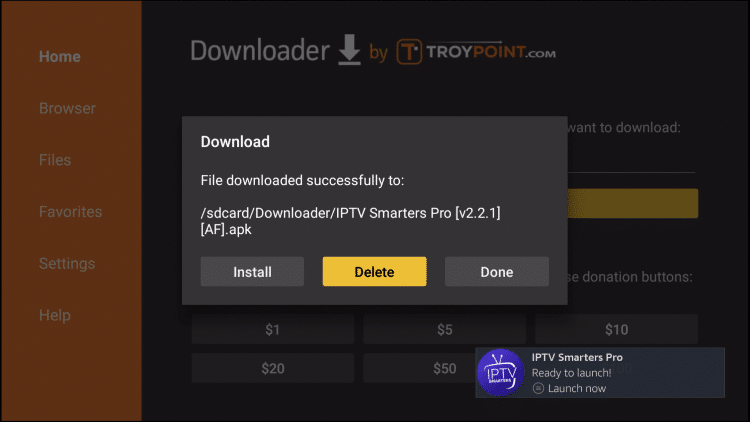 18. Click Delete again.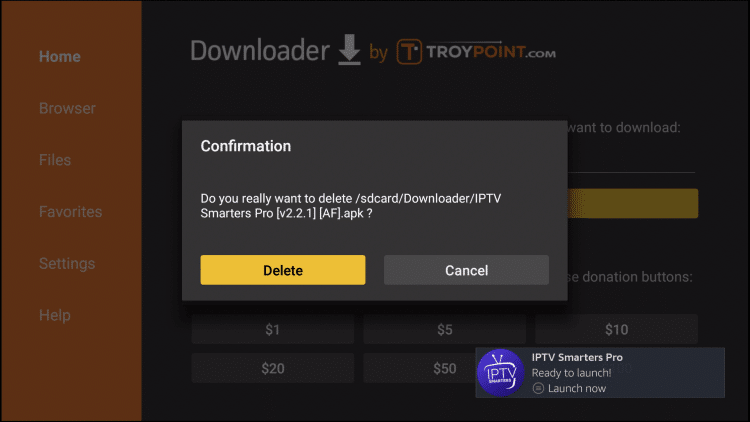 19. Return to device home-screen and under "Your Apps & Channels" click See All.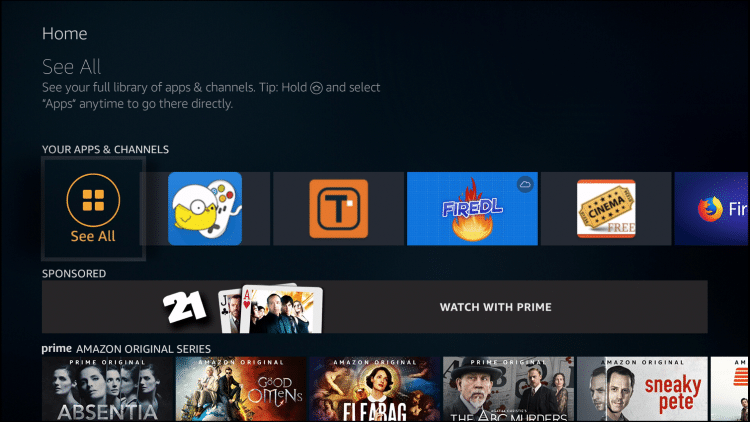 20. Scroll down to hover over IPTV Smarters.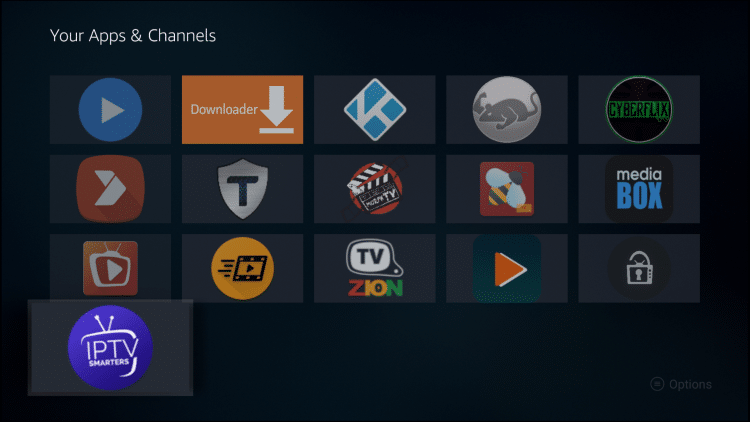 21. Click Menu button on remote (3 horizontal lines), then click Move to Front.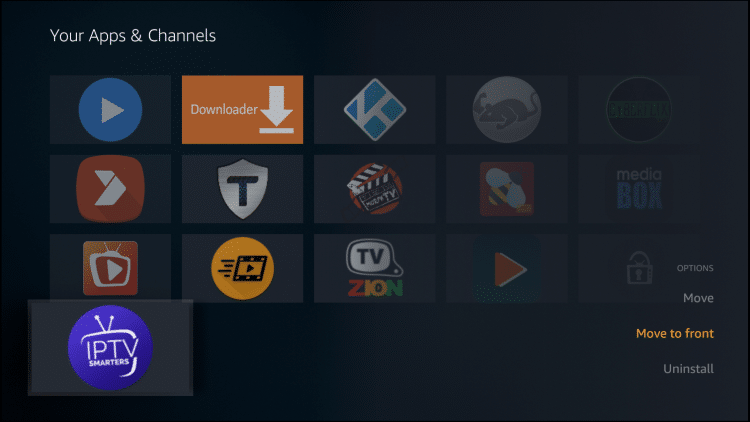 App installation is now complete!
IPTV Smarters Setup
After opening, you will see the "Terms of Use" agreement.
Click Accept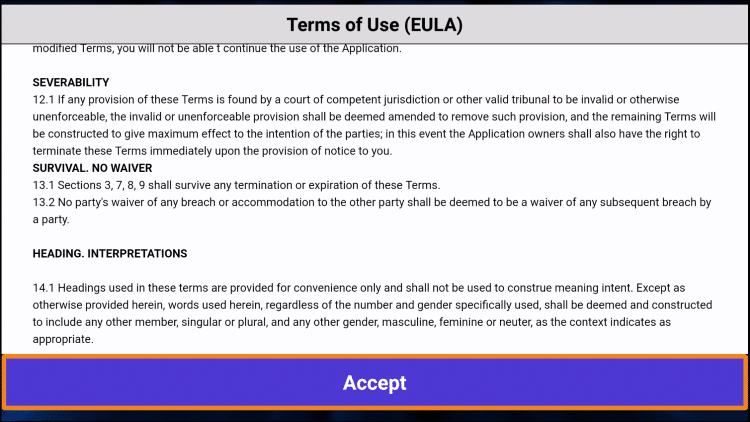 Click Add New User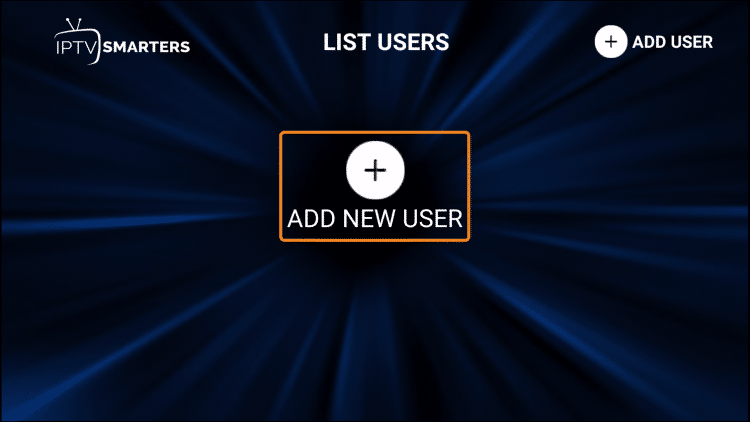 Choose login with Xtream Codes API
OR
you can use an M3U URL and choose Load Your Plalist or File URL
Most M3U URLs require that you input your service username and password. You will usually see where these go inside the URL as they are indicated by "username=xxxx" & password=xxxx". You will input your username and password where the x's are located.
Here is an example of an M3U URL. This is not a real M3U URL but this is how the structure typically looks.
Because these M3U URL's are so long to type, we recommend using an API or Xtream Code if applicable.
Enter account Information and click Add User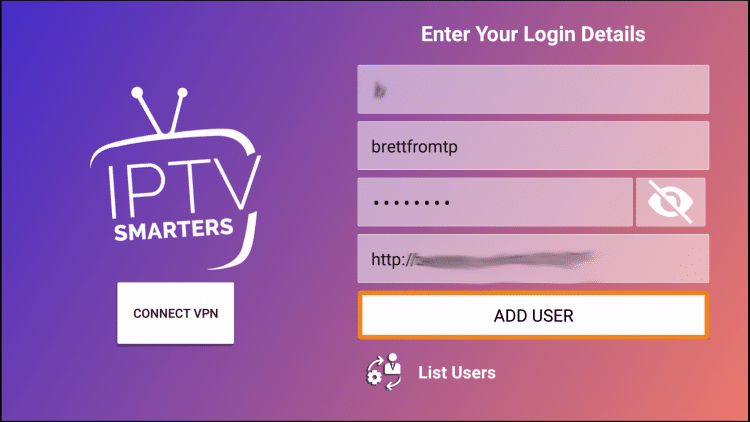 Wait for User added successfully message to appear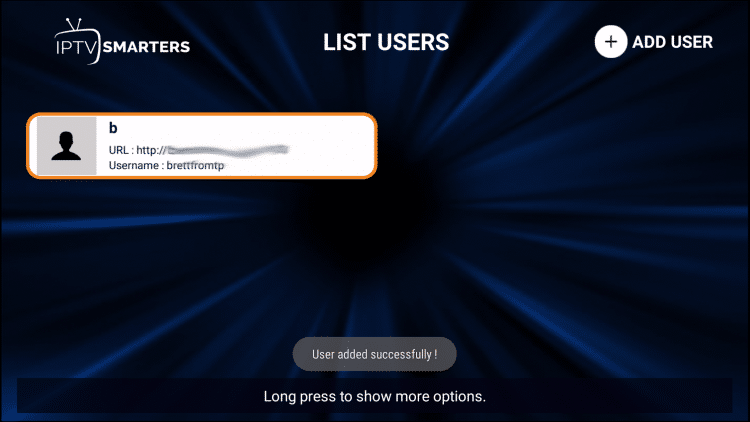 Click your Profile and enjoy!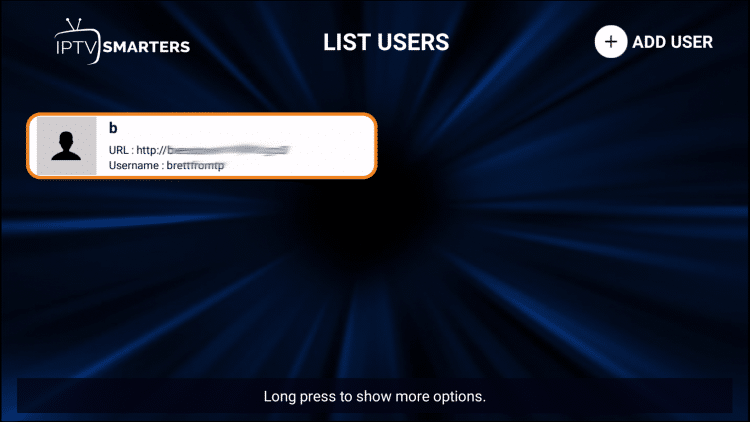 While most will use this app on their preferred streaming device such as a Firestick or Android TV Box, there is also an iOS app that users can install directly from the Apple App Store.
Follow instructions below to install and use IPTV Smarters on iPhone or iPad:
How to install GSE Smart IPTV on FireStick
GSE Smart IPTV is officially available on Play Store and Apple App Store. However, on Amazon devices, such as your FireStick, it needs to be sideloaded. It is not hosted on the Amazon Store.
To sideload any external app onto FireStick, you need to make sure you have enabled Apps from Unknown Sources. If you don't know how to do that, follow these steps first before starting the installation procedure:
– Go to the Settings on your FireStick device
You will find Settings in the menu bar on the home screen (on the top)
– Navigate to the menu item called My Fire TV and open it
– Now, you need to access the menu item Developer Options on the next window
– On this window, if the option Apps from Unknown Sources says OFF, you need to click it and switch it ON
Do not click if it is already ON
– Go ahead and click Turn on when this prompt appears on your screen
GSE Smart IPTV is a trustworthy, safe app. Do not worry about this warning message
Now that you have allowed the third-party app installation, let's get GSE Smart IPTV on Amazon FireStick.
Steps to install GSE Smart IPTV on FireStick
Here are the steps:
1- The first thing we are going to do is install the Downloader app
Downloader is available via Amazon Store
This app will help you sideload GSE Smart IPTV FireStick app
Open the Search tool in the top-left corner of the FireStick home screen
Look up for the app and install it (just follow the easy online instructions)
2- After Downloader has installed, go ahead and open it
A couple of prompts should appear. You just need to get past them by choosing the appropriate onscreen options
When on the home screen of the Downloader app, click the URL textbox on the right side (where it says 'http://')
3- We now use this onscreen keyboard to enter the following path: https://www.gsesmartiptv.com
OR, simply use the shortened version of this URL gsesmartiptv.com (as you see in the image below)
Check the URL once to make sure you typed it right
Click GO
4- Downloader app will now redirect you to its Browser section where the following webpage will load up
Scroll down a bit and click where it says Download for Amazon devices
5- Downloader connects to the online file location and starts to download the GSE Smart IPTV APK on FireStick
This takes a couple of minutes
6- When the APK file download has completed, you see the following prompt
Go ahead and click Install
7- Allow it a minute to install the GSE IPTV app on FireStick
8- The App installed notification means GSE Smart IPTV app has installed
Clicking the option OPEN launches the app immediately. But, we are not doing that right now
Let's go back to the Downloader app and delete the APK file we downloaded. It is a good practice that keeps your limited FireStick storage clean
Click DONE
9- You must see this prompt
Click Delete
10- Confirm by clicking Delete again
Note: You can delete the APK file later also. Just open the Downloader app, click Files in the left menu, select the APK file, and press the 3-line menu button on the FireStick remote
Great! You now have GSE Smart IPTV on Amazon FireStick.
ANDROID STB/ANDROID BOX
Android Devices Guide STBEmu (free)
Watch IPTV from your Android devices
Download the STBEmu (free) app from the link below.
StbEmu (Free)
Here's how to configure our iptv premium subscription on the stb emulator application for android box
DOWNLOAD AND INSTALL THE STB EMU PRO APP (IF YOU DO NOT ALREADY HAVE IT):
AFTER INSTALLING THE STB EMULATOR APP , FOLLOW THESE STEPS BELOW.
1. OPEN THE STB EMU APP

2. CHOOSE THE MENU BUTTON OR HOLD THE OK BUTTON ON THE REMOTE CONTROL, THEN CHOOSE SETTINGS

3. UNDER COMMON PARAMETERS, SCROLL AND SELECT NETWORK SETTINGS

4. CHECK ENABLE NETWORK, THEN CLICKED TO BACK.

5. SCROLL AND SELECT PROFILES, THEN NEW PROFILE ON RIGHT SIDE

6. CHOOSE PROFILE NAME

7. CHANGE THE NAME OF THE PROFILE AS YOU WANT, THEN CHOOSE OK

8. SELECT PORTAL SETTINGS

9. SELECT THE URL (PORTAL URL)

10. DELETE THE DEFAULT URL AND ENTER THE URL FROM THE PORTAL THE PORTAL SEND BY YOUR IPTV PROVIDER, CHOOSE OK, THEN CLICK BACK

11. CHOICE OF STB CONFIGURATION

12. CHOICE MAC ADRESS

13. PLEASE SEND MAC ADDRESS.

14. USING THE MENU BUTTON OR KEEPING THE BUTTON OK ON YOUR REMOTE CONTROL, OPEN THE RIGHT SIDE MENU, SCROLL AND SELECT THE PROFILE, THEN CHOOSE THE SERVER

15. The STB EMU application will START NOW TO CONNECT TO THE SERVER

Enjoy live channels!
Android Devices Guide IPTV Smarters Pro
Watch IPTV from your Android devices IPTV SMARTERS

Download the IPTV Smarters Pro app from the link below.
IPTV Smarters Pro
MAG DEVICES GUIDE
Enter the Portal adress provided by desi-iptv
Enjoy live channels!
ROKU
Start by downloading the M3U playlist reader from the Roku Online Store.
Now click Add a new or updated playlist.
Enter your M3U URL and click Save Your Playlist.
Enjoy live channels!